Established in the summer of 2011, Prancing Pooches is proud to be a leader in the local pet care industry! And we didn't need Cesar Millan on speed dial, or a PHD in animal psychology to get there. In fact, it was all far simpler than that. The very spirit behind our passion is basic as they come: Our mission is to love your pet. And to do it well.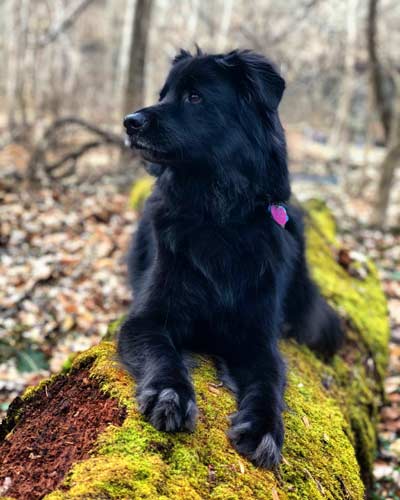 This is not a responsibility we assume lightly. Prancing Pooches exercises a sincere compassion and genuine concern for the safety and well-being of all four-legged friends. When you join our pack, you become a member of our family. Here at Prancing Pooches we treat each and every one of these furry companions as if they were our own, and care for them in the same way we hope someone would care for ours.
Every individual facet of Prancing Pooches has been meticulously evaluated in order to create the optimal environment most beneficial to your pet, while providing the client with streamlined processes specifically designed for convenience and ease-of-use. We take pride in our ability to "think outside the box", and strive to achieve the most thorough and efficient services that can be found within our field. Prancing Pooches' concentration on customer satisfaction rests at the peak of our daily priorities, and our emphasis on attention to detail keeps us from settling for anything short of excellence.
Perhaps of all the credentials that distinguish us above and beyond the "competition", honesty and integrity are the ones we cherish most. To put it simply, we're trustworthy. And that very attribute is the cornerstone of our foundation. Our extensive policies and procedures directly reflect our commitment to uphold the highest ethical standards, and we remain determined to conduct a completely transparent operation so that our character is never brought into question. Prancing Pooches' services are both professional and intimate in nature, and we often have the pleasure of touching individual lives on a personal level.
We carefully scrutinized the rates for our services on a regular basis so as to maintain the utmost value for all existing clientele, as well as provide a competitive edge for those who will one day join our pack. Our customer reviews online are impeccable, and we pride ourselves in our ability to develop and maintain long-lasting relationships with our clients. Prancing Pooches maintains a positive relationship with the surrounding community, and we support the local economy through networking with many small neighborhood businesses in the area.
The value we offer in the local pet care industry is surpassed by none, and we've long known that we're the very best at what we do. So please take your time and have a look around. We're confident that this is the last stop you'll need to make. We'd be thrilled to welcome you to our pack!
Until then, always remember to… Play. Love. Wag.
"If there are no dogs in Heaven, then when I die I want to go where they went."
~ Will Rogers