Courteous And Professional Pet Care
Whether you're in search of Dog Walking, Pet Sitting or Doggie Daycare services in the Baltimore area, this is the team that makes it all happen! As each employee has passed a rigorous background check, completed training and become certified in Pet CPR & First Aid, and (most importantly) been lifelong dog and cat enthusiasts themselves, you can rest assured that your pet is in good hands with us!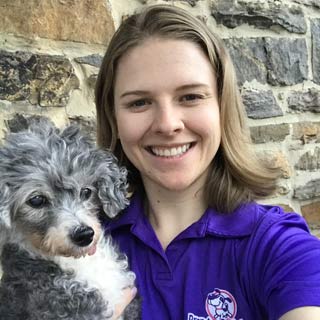 Rosie
Unconditional love...that's
what dogs are.
Rosie
When I was just a little girl my mother would stumble across a "stray" every now and again, and somehow they always ended up at our house. What began as one was eventually three, and before we knew it, six furry friends had practically taken over the place. Sure it can be crazy at times, but I wouldn't change it for the world!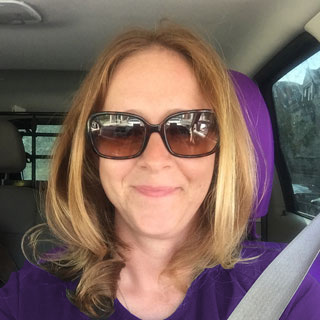 Jessica
Prancing Pooches
began as a dream.
Jessica
Being around animals and seeing them happy fulfills my day. So it only seemed natural when I decided to start my own pet sitting business. It was a pivotal moment in my life and involved some serious soul-searching beforehand, but I honestly couldn't enjoy doing anything more. It feels like this is what I was always meant to do. That it's what I'm here for.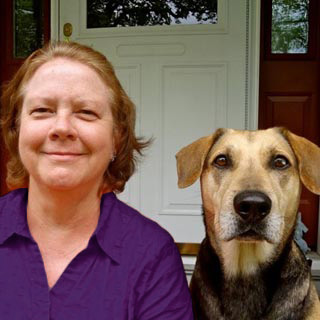 Mama
Strays and rescues are my specialty;
just ask my husband.
Mama
I had the blessing of "owning" my first dog when I was 17 years old. Since then I've adopted over ten more! These critters are a huge part of my life. They've demanded a bit of sacrifice throughout the years, but I wouldn't have it any other way. Each and every one has been special to me in their own way, and I cherish all the memories.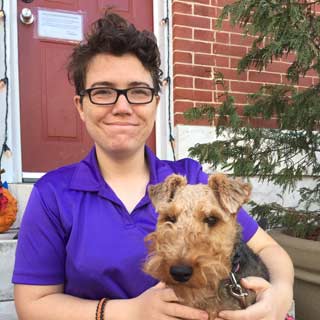 Rachel R.
If you lose track of me
at a party, just find the dog.
Rachel R.
Because that's probably who I'll be hanging out with! I had the chance to work with shelter dogs a few years back and grew to admire how unique each were from one another. I just loved getting to know all their quirky personalities! Canines have always been a huge part of my world, and to me it just doesn't feel like home without one.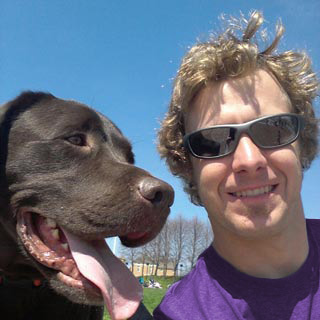 Matt
I'd like to think I'm the brains
behind the operation.
Matt
But I'd be the only one convinced. I'm Jessica's husband, and I'm aware that everybody knows who really runs the show. My position in the pack is usually "behind the scenes," but on occasion you may find I'm the guy taking your friendly beast for a stroll. What can I say? We're dog people. It's what we do.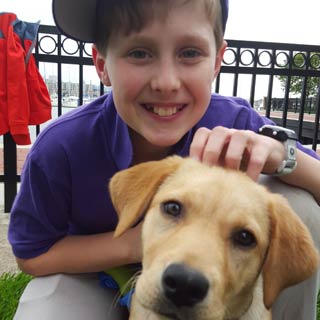 The Kid
They keep telling me one
day this'll all be mine.
The Kid
But I'm not in any hurry! My name's Tristan, and I guess you can say I'm a "walker in training." I love being around the pooches (especially when I get to ride my RipStik at the same time). Not too bad for a summer job, if I may say so myself. But one thing's for sure, my house is never a dull place to be. These fur-beasts are everywhere…even on my bed!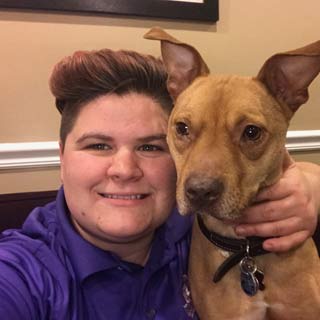 Rachel
Hands down, I'm definitely
a dog person.
Rachel
I've been working with Prancing Pooches for three years and still haven't had enough! After beginning a career in the correctional system, I can't tell you how nice it is to hang out with these little guys after a long shift. The way I see it, I'm just working for the state now so I can retire young and be a full-time dog walker.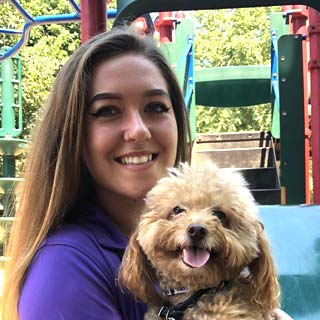 Brianna
Every animal
deserves love.
Brianna
No matter how big or little, furry or scaly! I've cared for all sorts of pets throughout my life, and not just cats and dogs either. Snakes and birds, rabbits and horses…the list goes on! In fact, most of my free time is spent at the farm grooming, training, and caring for my horse, Ty. He's an 11-year-old "​off​ ​the​ ​track​"​ Thoroughbred who acts like a big dog; so smart, loyal and full of personality!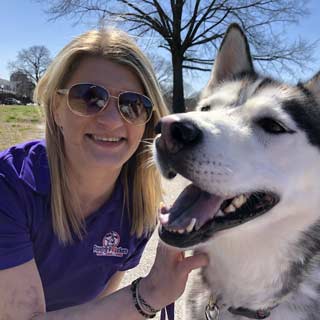 Betsy
Autumn's my favorite
part of the year.
Betsy
That's because she's my Shepherd/Shar Pei mix, and my baby girl is the love of my life! But honestly, from street strays to "pampered poodle princesses," I enjoy all four-legged friends. My childhood is packed full with memories of being surrounded by animals, which is where I've found I'm the most content. I couldn't hope for a better way to pass my time!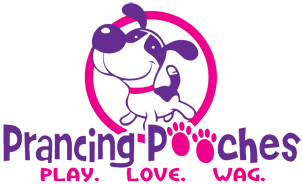 Join Our Team!
Think you have what it takes?? Well for starters, you need a sincere love and adoration for pets. We only hire those with the utmost integrity, so you must be responsible and possess a solid work ethic as well. Having your own car and owning a smartphone are par for the course. Sorry, no exceptions on either. Wrap it all up with a clean record and the ability to pass a criminal history background check, and you just might be a good fit for our team. If this all sounds like "you," then we welcome you to apply today!
"Dogs do speak, but only to those who know how to listen." 
Orhan Pamuk
The Wolfpack
You know how the saying goes; "You scratch my back, I'll scratch yours!"
Please take a moment to check out a few of our most esteemed Pals.